CERABRACE SERIES
Cerabrace Brackets are completely transparent for a natural and aesthetic appearance. The combination of unique and advanced engineering methods in manufacturing with the irresistible aesthetics makes Cerabrace the clear choice for ceramic brackets.
Specifications:
They are made of 99.9% pure alumina oxide
Don't change color and are resistant to stains
Low profile design with rounded corners guarantees patient comfort
The unique bonding base design ensures superior performance and easy, conventional debonding. The unique "portals " in the base allow adhesive to circulate through the base, creating a secure mechanical bond.
The smooth, contoured tie wings provide patient comfort and mechanical functionality
The torque, angulations and in/out values are all built in the bracket
They come with hooks on cuspids and bicuspids.
Available in ROTH with a 0.022 slot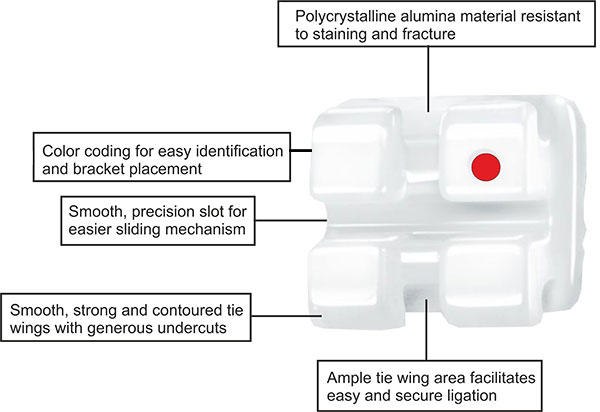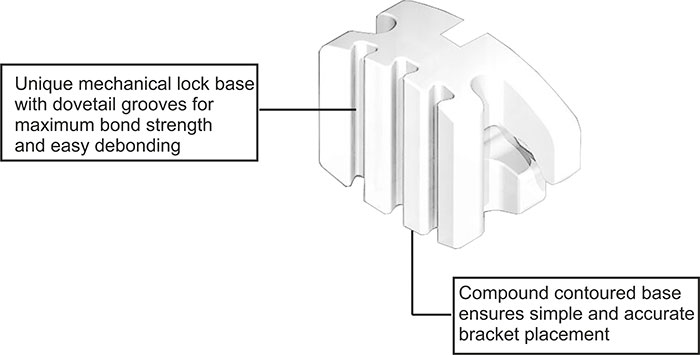 CERABRACE PLUS SERIES
Composed of 99.9% pure polycrystalline alumina oxide, Cerabrace Plus brackets have a translucent clearness for superior esthetics, and a hardness that doesn't flex, break or stain.
The combination of innovative technology and a unique fusion of materials produces a glass-like finish for lowest frictional resistance of any esthetic bracket, resulting in unmatched sliding mechanics, for the best tooth movement with minimal forces.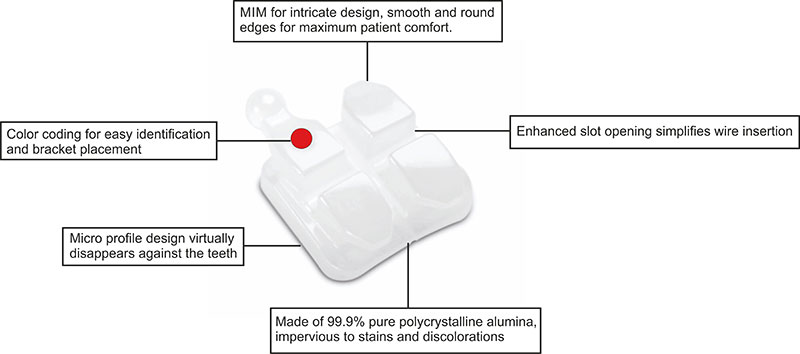 Specifications:
The brackets are nearly invisible, blending inconspicuously into the oral cavity to give patients the confidence they need and the results they desire.
Manufactured by innovative laser technology, allowing for an ultra smooth surface and very low profile, maximizing patient comfort and feel.
Generous undercuts on tie wings enable double tying of ligatures and chains
Mesial and distal "pockets" provide greater interbracket distance, reducing wire forces and improving patient comfort
True torque in base delivers optimal positioning and minimal occlusal interference
Unique surface treatment on the bonding mesh pads provides mechanical retention and ensures safe debonds
The brackets are impervious to stains and discolorations, helping them stay transparent for the duration of the treatment to reveal nothing but a beautiful smile.
Available in ROTH with a 0.022 slot